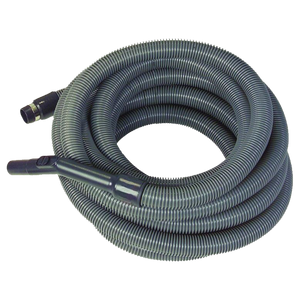 $79.00 – $89.00
Standard Hose for the vacuum system. This hose is the basic hose for air-driven attachments. This hose will come on when plugged into a vacuum inlet. It can also be used in the inlet that is right on the Power Unit.

Select hose length of 30 feet or 35 feet. The standard length is 30 feet. 

Custom sizes available. Call for pricing.