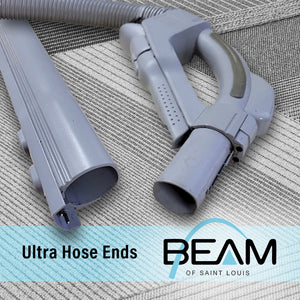 Bagged Set of Attachments - Crevice Tool, 3-tool Caddy, Upholstery Brush, and Round Dusting Brush
This bagged set of attachments contains: Crevice Tool cleans those hard-to-reach areas in your sofas, chairs, baseboards, and window sills.
Round Dusting Brush is made with natural horsehair bristles so it won't scratch. Perfect for dusting all surfaces. Upholstery Nozzle is used for vacuuming cloth furniture or drapes or any small area. The brush is removable for straight suction. Includes 3-Tool Caddy. These attachments are a "must-have" for every home!
Make sure you order a tool with the right fit!